Welcome to Winmalee Neighbourhood Centre
Winmalee Neighbourhood Centre (WNC) is on Aboriginal land and acknowledges the Traditional Owners of that land, the Darug and Gundungurra peoples.
WNC is a not for profit Incorporated Association providing a wide range of programs that are responsive to the changing needs of the community, which includes Young People, Children and their families and those experiencing disadvantage. These programs range from recreational and educational group activities to support groups, advocacy and practical support.
Our aim is, through the provision of quality services, to create a more vibrant, sustainable, resilient and self-reliant community. We believe that every person has the right to expect equal access to programs and services.
WNC is also providing fire recovery assistance along with existing programs.
Winmalee Community Food Cupboard
This is a new initiative for the Winmalee Neighbourhood Centre. With the loss of the Emergency Relief funding, which has had a major impact on the community, we are now providing a subsidised food program. Mondays, Wednesdays, and Fridays, there is fresh bread, fruit and vegetables at no cost. Every Friday, the Centre will open its Food Cupboard from 10:15am to 12:30pm. This will allow those on low incomes to access the subsidised food. Each person who joins this project will be able to purchase ten items for $10, or fifteen items for $15. This will provide real value for money, and the cost incurred is for the transportation of food products. Items will change on a weekly basis, and at present, members can access the program on a fortnightly basis. Click HERE to download a pantry list.
If you would like to support this project, please contact the Centre Manager, as we are always seeking ways to support and increase the wellbeing of the community.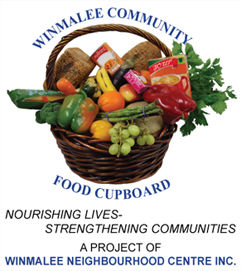 Course And Activities
Our list of courses and activities held at Winmalee Neighbourhood Centre has been updated. Click the Courses/ Activities button on the top of this to view them.
Comics & Amination Class
Whack! Smack! What was that? By popular demand, the annual Comics & Animation Workshop is back! Learn the art of animation from a real freelance comic book artist. This is a free activity with light lunch provided.
The program will be held at Thrive Services Katoomba (formerly Blue Mountains Family Support) on Monday April 10th from 11:30 to 2pm. Places are strictly limited.
For more information or to book, call 4782 1555
WNC Newsletter
The Winter Edition (June 2016) of the Winmalee Neighbourhood Centre Newsletter is now available in both print and digital. Please visit the Centre for a physical copy, or you can dowload the digital version HERE.
Soroptimist International
With funds provided by the Soroptimist International Social and Safe begins to be presented to upper and lower mountains high schools. A partnership with Mountains Support (Blue Mountains Family Support Service) has seen the first successful delivery. Soroptimist International aims to be a global voice for women and their rights including:
Human rights for all

Global peace and international good will

Advancing women's potential

Integrity and democratic decision making

Volunteering, diversity and friendship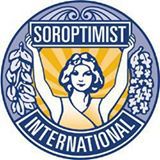 Mosaic Classes
Every second Tuesday art classes are held at the Centre. All the ladies have been hooked on mosaics. Click on the link HERE to see the Facebook page.
Garden Help
Winmalee Neighbourhood Centre in partnership with Springwood Baptist Church now have a "Garden Help" program, which connects and strengthens community through partnerships. If you are an older resident or have a mobility problem/chronic condition and cannot manage pruning, mowing the lawn or weeding, this program will assist you with your 'unruly garden'.

To find out more or see if we can assist you, phone: 4754 4050.
SecondBite
SecondBite redistributes surplus fresh food to community food programs around Australia. Food is donated by farmers, wholesalers, markets, supermarkets, caterers and events. This high-quality surplus food is redistributed to community food programs that support people who are homeless, women and families in crisis, youth at risk, indigenous communities, asylum seekers and new arrivals. Fresh fruit, vegetables and bread are available at the Centre on Monday, Wednesday and Friday each week.
FREE Graffiti Removal Kits
These kits are intended for the specific use of residential households to remove graffiti markers and spray can paints from smooth surfaces such as colourbond fences and letter boxes. The kits have been made available through Blue Mountains City Council. Collect your free graffiti removal kit today at Winmalee Neighbourhood Centre.
Fire Recovery Assistance And Projects
Our community has been devastated by the October 2013 bush fires and WNC has initiated a range of assistance available for fire affected families including:
A partnership with Springwood Uniting Church, which provides free counselling to fire affected community members.
Emergency Relief, which includes free financial counselling (available if you are finding the financial stress of the recent disaster overwhelming and need assistance with budgets and speaking with financial institutions); assistance with

Electricity, Telstra, and water accounts.
No Interest Loans, which can provide eligible residents with up to $1200 for essential items, e.g. white goods, computers, car registration or repairs.
Our partnership with

Blue Mountains Family Support Services

is now providing fire recovery projects in the Winmalee/Yellow Rock/Hawkesbury Heights and Upper Mountains townships. These projects aim to support the families and children with what has been a major disruption to their lives. Workshops will include art therapy, music therapy, Encaustic Wax Art Funshop (12 to 16 years), and participation in the Yellow Rock Pocket Park Project.
Bringing Back The Birds
With a grant from Bendigo Bank and a partnership with Nepean Mens' Shed, we are in the process of buiding bird feeders. The feeders, when complete, will then be decorated by community members who wish to be involved with the project. The feeders will then be given to those who wish to have one, and have been fire affected.
My Story - Stories Of Hope
This project funded by the Bendigo Bank is community-led with members of the community deciding which stories they tell, and how they are presented. With the help of people who were either directly or indirectly affected by the fires, we want to develop a story-based project that brings together the stories of both survival and recovery. If you would like to be involved with this project, please phone the Centre Mananger.
Business Supporting Community Project
This project is for those who have been affected by the 2013 bush fires. Winmalee Neighbourhood Centre is distributing Business Supporting Community packs on behalf of various businesses who have supplied discount vouchers for their goods and services. The following businesses are supporting the project:
The Good Guys, Amber Tiles, Super A-Mart, Paintright Springwood, Honey Gem Nursery, Lower Mountains Landscape, Solomon Flooring, Harvey Norman Lighting, Curtain Wonderland-home of living, Downes Wholesale Nursery and The Door Shoppe.
Are you a business that could support this project easing the financial burden of those rebuilding or renovating due to extreme fire damage, and re-establishing their land and gardens? If so, please contact WNC to organise adding your vouchers to the pack.
Lions Assistance - The Local Hire Shop (LHS) at Valley Heights.
If you require a stump grinder, posthole digger, chainsaw, Dingo or just a hammer, Lions can assist by giving a substantial subsidy towards the hire of equipment. Once you have decided what equipment you need and have an idea what the cost of hire will be, please come and see Lions at LHS. They are there every first and third Saturday of the month from 10.30am to 12.30pm. LHS closes at 1pm on a Saturday. There is no expiry date on the subsidy, however your intention to hire will be given to Oliver, the owner of LHS. He needs this information to plan ahead and make sure he has the equipment when you will need it. This is made possible by Winmalee Lions.
Thank you to the following people
Graham at PODS, who donated two containers to allow safe storage of items until the end of this year.
The Fascinators
Springwood Rotary
Springwood Uniting Church - Janice Freeston
Blue Mountains Womens Health And Resource Centre
Kennards Penrith who gave us free storage for three months.
Blue Mountains Family Support Service for providing financial assistance.
Gateway Family Services
Field Of Dreams Charity - Bianca Judd
Mountains Church - Jo Korman
SydneyCare - Rev. Lorna
Blue Mountains City Church - Robyn and Linda
Knit4Charities/Bev Milner
Winmalee Neighbourhood Centre has DGR status and all donations are tax deductable. Your donations will assist with the fire recovery and support the community as they rebuild their lives.